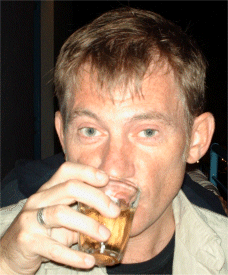 Greece
---
Greece
In Greece I was on vacation for first time on September, 6 2001.
This first time in Greece I went to in Rhodos (Ixia/Trianda).
Since then many vacations I went to different Greek ilands.
Rhodos, Zakinthos, Karpathos, Kos, Lesbos.

The land, the food and drink, the people but certainly the Greek language stole my hart.
So far Karpathos is my favourite iland.

On this website I made a collection of the pictures taken on vacation to the Greek ilands.
I made a collection for the years shown below.
Crete 2013, 2014
Karpathos 2005, 2006, 2007, 2008, 2010, 2011, 2017
Kos 2007, 2009, 2012, 2014, 2015, 2016, 2017
Lesbos 2010, 2016, 2018, 2019
Parga 2012
Rhodos 2001, 2002, 2006
Samos 2008
Zakynthos 2002


Also for my favourite Greek music I have made an overview in 2017.
---
The Gambia
Pictures of jear 2011 are now available.
In April 2011 I went to Gambia for the first time. A great experiance.
A selection of pictures are added.
A lot of information I found on website www.visitthegambia.gm

---
Egypt
Pictures of jear 2013 are now available.
In Januri 2013 I went to Egypt for the first time. I saw a lot of ancient history.
A selection of pictures are added.

---
The garden
Pictures of year 2005, 2006 en 2007 are now available.

The garden is a great hobby for me.
A selection of nice pictures taken in the Summer and in the Winter are added.
See below also a tour trough the garden (May 2015).